Everyone wants their big day to be magical – a wonderful setting with experienced staff to guide them through the planning, ceremony and reception.
The Three Kings at Shieldhill pride themselves on offering all of that and more.
With 20 years of experience, this family business has helped thousands of couples become mr and mrs in their fabulous location with breathtaking views over the Forth Valley.
"/>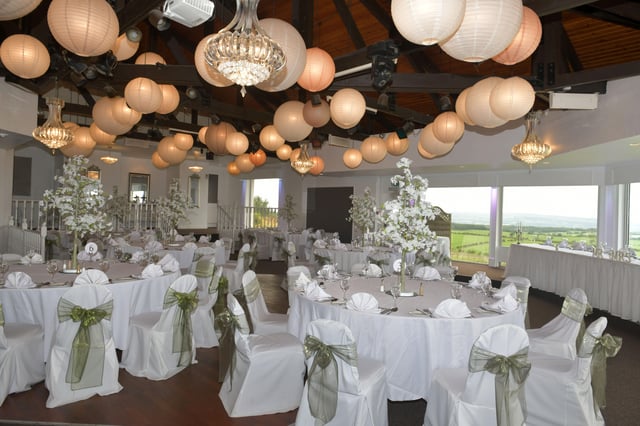 To celebrate this landmark anniversary, Three Kings owner David Cattanach and his family are teaming up with The Falkirk Herald to offer a wonderful prize to a happy couple.
They're giving a FREE full wedding package to a well-deserved couple worth more than £ 6,500.
And the second place couple can enjoy the whole wedding day dream for just £ 1000.
The package for an appointment to be arranged includes everything from wedding cars, a reception for 100-day guests, an evening buffet for 200, bridal flowers, kilt rental, reception entertainment and an overnight stay for the bridal couple in the recently completed bridal suite.
It's been a tough year for everyone in 2020 as the coronavirus pandemic hit us all.
Weddings were originally put on hold and while they are now allowed to take place under strict guidelines, they are only for a limited number and without the celebration that most of us have expected and enjoyed.
The family would like to thank all of the couples who have worked with them in the past and during this difficult time and looks forward to meeting everyone who will book in the future and saying, "You are making our work worthwhile."
It was also the year that NHS staff and all of our caregivers were in the limelight of their relentless dedication to their patients and all who care for them.
The nation took part in the Clap for Carers for ten weeks, and as a special thank you, the Cattanach family is offering this competition prize to NHS employees and carers.
Mr. Cattanach said, "This is a way of saying thank you to the people who did so much for so many people in this country during the pandemic.
"Our winner can be anyone who works for the NHS – a doctor, nurse, receptionist, cleaner, or other profession, or a caregiver who works in a home or community.
"We've had a fabulous two decades at The Three Kings helping so many people enjoy their special day. Now we would like to thank the NHS and the care sector for this competition.
"We look forward to helping you plan and host an unforgettable event for you, your family and friends."
Mr. Cattanach has his family by his side, son James Cattanach and daughters Paula Young and Catrina Cattanach.
He added, "Together we have a wealth of experience to ensure that a wedding day goes smoothly from start to finish."
To enter this competition, you must work for the NHS or in the nursing profession. You can nominate yourself or someone else can make the nomination.
Please provide us with the nominee's full name and contact details and why you think they deserve to win this wedding.
When nominating someone else, don't forget your own contact details.
Email nominations to editorial@falkirkherald.co.uk by adding Wedding in the subject line, or send them to Falkirk Herald, JPIMedia. Orchard Brae House, Queensferry Road, Edinburgh, EH4 2HS.
The closing date for entries is Monday, August 24th.
The Falkirk Herald readers then have the option of choosing who they think should win.
General terms and conditions: The usual Falkirk Herald rules apply. Copies on request from the advertising department.