In the age of insta-perfect weddings, one thing that has become popular over the years is vintage cars for the groom and bride to get started with. While NCR's big, bold weddings used to have a fleet of luxury cars at the entrance, the focus has now shifted to classic cars that "add class and license fees to weddings," according to NCR car rental. They add, "Luxury cars are often seen in people's homes these days, so they don't have the" show value "that classic cars have. For this reason, vintage cars are an important part of wedding transport today. "
Open top, long, vintage are keywords when choosing cars for weddings

This year, as weddings became more intimate during the pandemic and are mostly held in farmhouses or resorts, many are dropping the traditional ghodi for a vintage car for the groom's entry. "A vintage car gives the wedding a certain class and a royal touch. When it comes to classic cars, customers have three primary requirements: it should be open from above so that the groom and his entourage can pose, and most of the time, long cars are preferred for larger venues. A small car with an open top is suggested for a hotel lobby, "says Anil Thadani, owner of Jea Band. Shankar Dev, a secretary for KTC car rental, added: "Open top is a must even when a classic car is not available. Customers ask about convertible luxury cars from the 1970s and 80s. "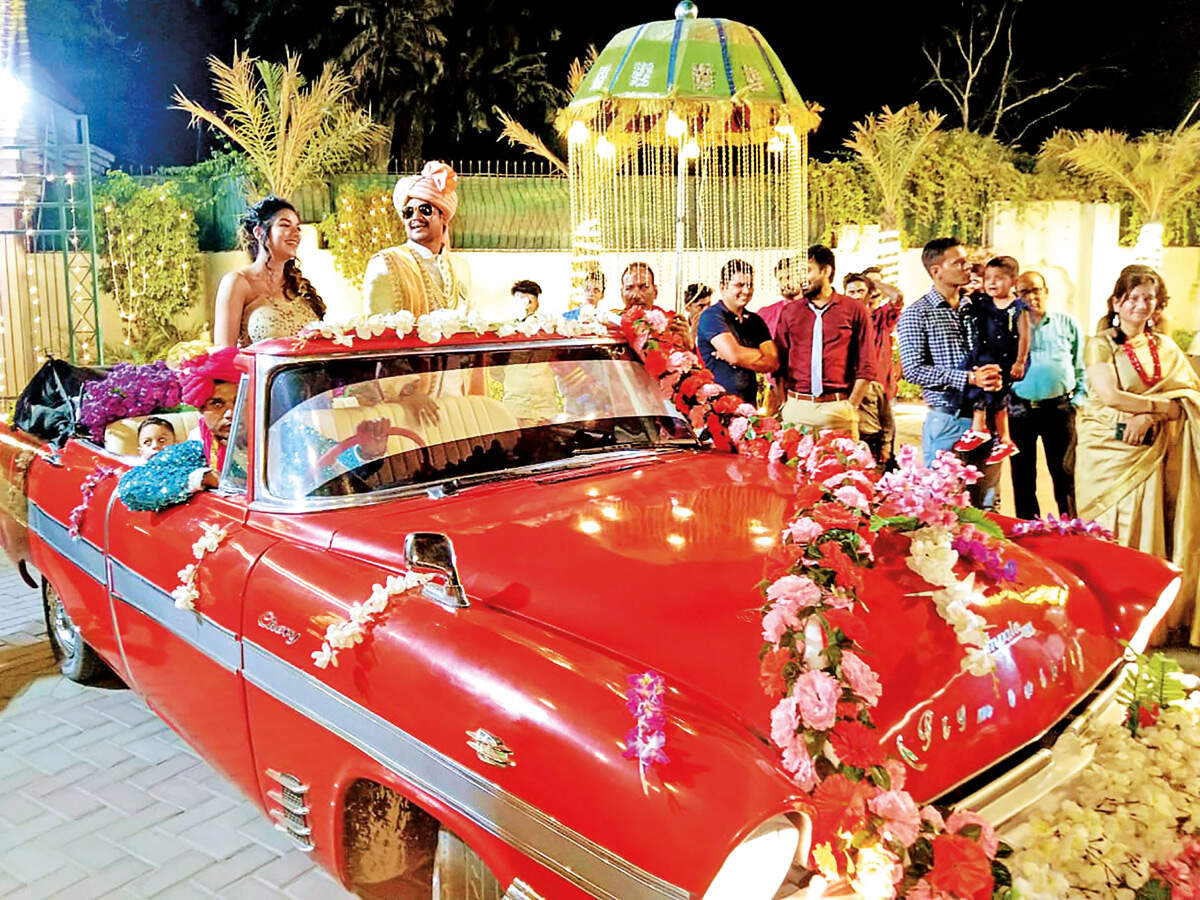 Red, white and gold are the most popular colors. Uniformed chauffeur is a must

For weddings, the color of the classic car is just as important as the make and model. The reasons range from a good prop for pictures, to the theme of the wedding, to complementing the groom or the bridal outfit. Red, white and gold are the most preferred colors. "Most customers do not know the model they are looking for, but they know exactly what color the car is. Until a few years ago, red was the all-time favorite, but as the color themes for weddings are moving towards more subtle hues, white and gold were also in demand, "says Amarjeet Singh, founder of Victoria Car Rental Pvt Ltd.

Customers also attach great importance to the chauffeur and his uniform. "They insist that the driver should be in a bandhgala with a traditional Pagdi. The look of the classic car can only be completed by a well-uniformed chauffeur, "says Amarjeet. "Some customers also ask for different cars, one for the entry of the bride or groom and the other just for the exhibition with the chauffeur," adds Trilochan Singh, owner of Wedding Car Delhi.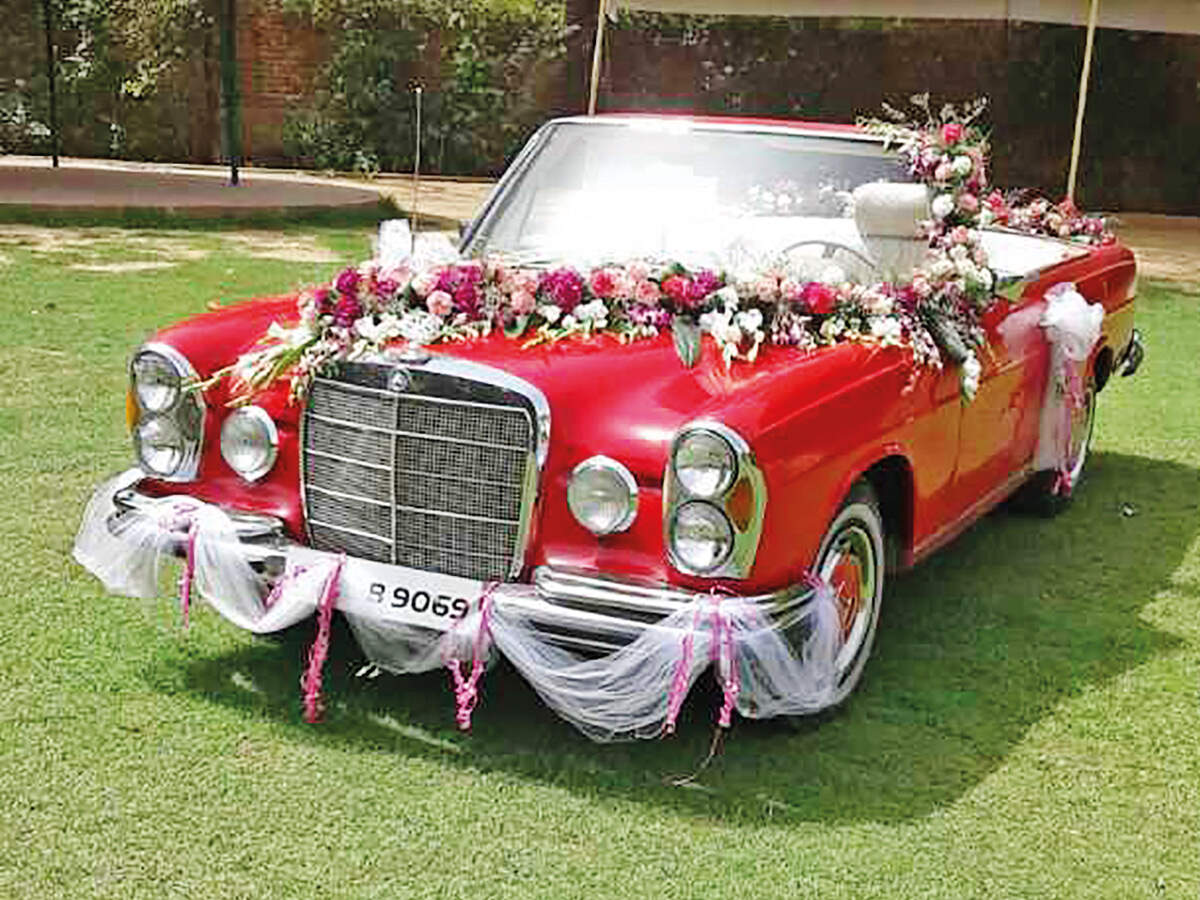 "In oldtimers we have original oldtimers and convertibles. The latter is available at a lower price, Rs 15,000-30,000 for a few hours. The price range for vintage cars with a history is between 35,000 and 50,000 rupees for about five hours, "says Varun Malhotra, Director of the Vintage Car Rental Company.