The viability and popularity of electric vehicles (EVs) as an alternative to ICE (internal combustion engine) vehicles is a conundrum. With developments in this industry happening virtually by the day, battery ranges have gone up, and prices have come down, but what has remained constant is people's uncertainty when it comes to owning an EV themselves.
It's a new frontier, so this sense of mistrust is understandable. One of the biggest questions being asked is how the battery behaves when the car's parked for an extended period of time. No one wants to call a tow truck to their house because the car's battery is dead. Thankfully, most of the time, this won't and shouldn't be the case, and we'll tell you why.
Do electric vehicles lose charge when parked?
Volkswagen ID.5 electric vehicles | Jens Schlueter/Getty Images
EVs loose charge when parked. However, the power loss is relatively minimal. If the electric vehicle hasn't been parked for too long a period, the amount of charge lost shouldn't affect the driver's ability to, later on, get to their destination. Despite low leakage levels, many EV owners wonder why this has to happen at all.
Electric cars use Lithium-ion (Li-ion) batteries to control and run the vehicle's motors. The efficiency of these battery packs and the associated monitoring system is what makes battery drainage so reduced. A Li-ion battery at 80% will discharge relatively little. Ironically enough, the battery monitoring system that prevents over-charging and over-discharging, as well as maximizing the battery's longevity, drains some portion of the charge. Other background systems do this as well.
Battery depletion is a function of time; you'll lose a little if the car stays parked for a couple of weeks, but this loss grows if you're leaving the car idle for several months. As per Gear and Cylinder, electric vehicles should lose only around 2-3% of the battery charge every month under ideal conditions.
How long your charged car can stay parked
*{padding:0;margin:0;overflow:hidden}html,body{height:100%}img,span{position:absolute;width:100%;top:0;bottom:0;margin:auto}span{ height:1.5em;text-align:center;font:48px/1.5 sans-serif;color:white;text-shadow:0 0 0.5em black}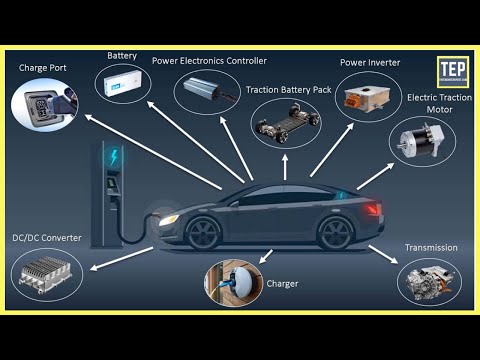 Improving your EV's battery life
*{padding:0;margin:0;overflow:hidden}html,body{height:100%}img,span{position:absolute;width:100%;top:0;bottom:0;margin:auto}span{ height:1.5em;text-align:center;font:48px/1.5 sans-serif;color:white;text-shadow:0 0 0.5em black}