Mercedes-AMG is going electric
Mercedes-AMG unveiled its upcoming powertrains when the performance automaker switched to electrification.
Future models from the faster Mercedes-Benz division will use plug-in hybrid or fully electric drives.
For a company that has built its reputation on making loud performance cars, perhaps the most interesting news is the plan to develop AMG versions of the Mercedes EQ range of electric vehicles.
These use a dual motor system with one motor on each axle and receive the suspension and design upgrades typical of AMG models – including the use of "loudspeakers, shakers and sound generators". So don't expect your typical quieter EV.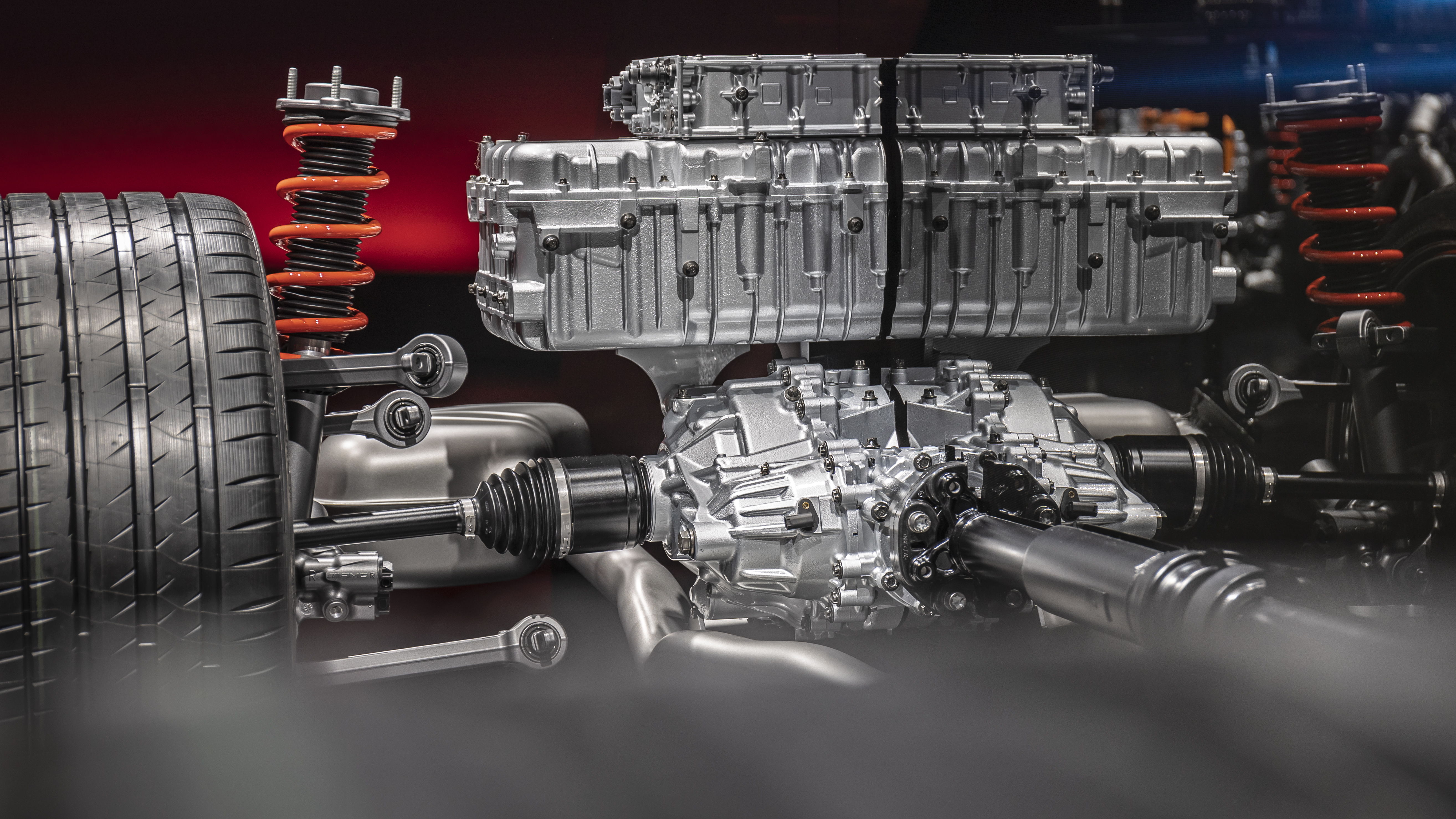 (Mercedes-AMG)
These models will wear the company's 43 and 53 badges and promise a time of less than four seconds between 0 and 60 mph.
For existing AMG fans, however, the introduction of hybrid technology will be more interesting. The German company claims to have developed an electric drive train that can be used in conjunction with the existing V8 and four-cylinder engines to improve performance and efficiency.
These will be plug-in hybrid models that can only run on electricity. The petrol engine stays in front, but the electric motor is attached to the rear axle with the battery directly above it. According to AMG, this offers a faster response and improves the effectiveness of the energy recovery as well as the all-wheel drive.
With the V8 engine, the combined power is 793 horsepower at 1000 Nm of torque, resulting in a 0 to 60 mph time of less than three seconds. In combination with the 2.0-liter four-cylinder engine, this drive train celebrates its debut in the C63 and develops more than 530 hp.
With the future electrification of our drives, we will combine superior performance and impressive driving dynamics with maximum efficiency.
Check out our technical conversation with Phillipp Schiemer and Jochen Hermann to find out more: https://t.co/ix7XNaw0st pic.twitter.com/h4xp5BxrCy
– Mercedes-AMG (@MercedesAMG) March 30, 2021
The technology was developed in collaboration with the Mercedes-AMG F1 team, which uses a hybrid engine in its racing car. The battery benefits most from this connection as it is unique to AMG.
It uses a liquid "direct cooling" that keeps the cells at their optimal temperature even during intensive driving on the route. This means that the battery can be repeatedly discharged and recharged without reducing its performance or capacity.
Philipp Schiemer, CEO of Mercedes-AMG, said: "With our new drive strategy, we are transporting our brand DNA into an electrified future.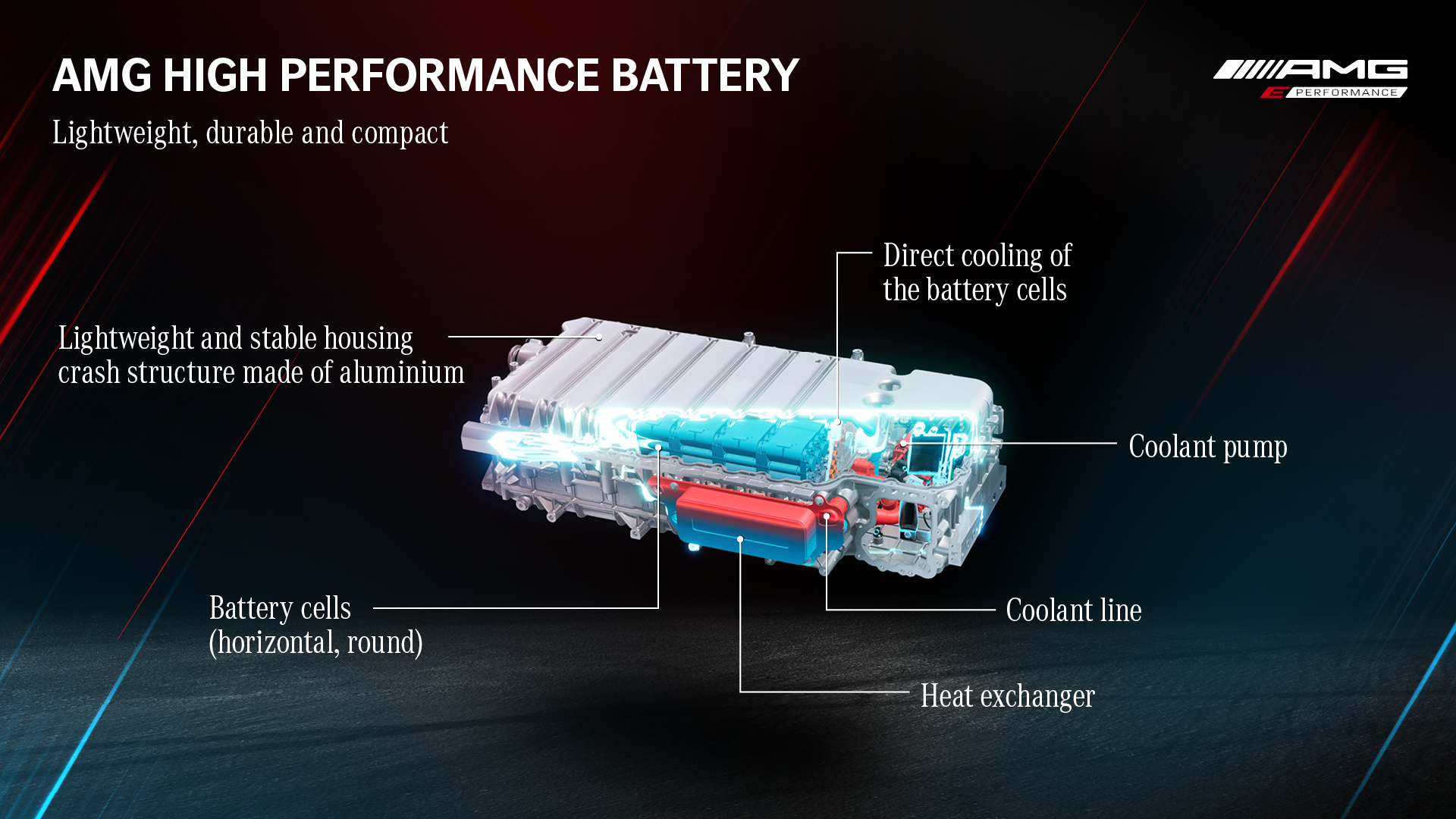 (Mercedes-AMG)
"Our performance hybrids, which have been completely developed in Affalterbach, will even exceed the driving dynamics of our current models and thus absolutely do justice to our new technology label E Performance.
"With the fully electric derivatives based on the Mercedes EQ models, we as Mercedes-AMG are continuing to electrify the portfolio. We are opening up to new target groups who can experience Mercedes-AMG as a performance luxury brand of the 21st century. "